Lani deGuia, Guest Blogger and Curriki Member
It's November! That means this month is full of all things Thanksgiving.
The history of the first Thanksgiving meal with Native Americans, turkey crafts, and daydreaming of all of the delicious food usually top the month's festivities.
However, this holiday can also be a great opportunity to make learning STEM concepts in math, science, technology, and design thinking incredibly fun and engaging. Here are several activities that are perfect for integrating into your classroom or homeschooling curriculum. Most involve easy-to-find materials in the household, so they are also budget-friendly!
Turkeys Involve Math?
Pattern Block Turkeys
Mrs. T's First Grade Class takes the traditional turkey craft to the next level by using pattern blocks to create "math-friendly" turkeys.
Candy Corn Counting
No Time For Flash Cards has a great counting activity for young learners. Use candy corn for basic counting or to illustrate math sentences.
Thanksgiving Math and Science Activities 
Little Giraffes Teaching Ideas offers several Thanksgiving-themed math and science activities, including making food graphs from Thanksgiving foods, and popcorn or cranberry patterns.
Candy Sorting Mats
Making Learning Fun has templates for candy sorting mats for all occasions, including a turkey for Thanksgiving. Using skittles or other candies, kids can sort, count, and then eat their work!
Thanksgiving Budgeting
What the Teacher Wants offers a Thanksgiving math activity to teach kids about budgeting. Using circulars and newspaper ads for Thanksgiving, students will plan and budget for a Thanksgiving meal.
Thanksgiving Tallying and Graphing Charts
Having a large Thanksgiving get-together? Loving 2 Learn offers fun printable tallying and graphing charts to find out what is the most and least popular pie, vegetable, and pumpkin treat of the season.
Let's Talk Turkey: The Cost of Thanksgiving Dinner
Calculate the cost to put out that lavish spread.
The Science of Thanksgiving
How Long Do Leftovers Last?
Wonderopolis helps teach kids about refrigeration, bacteria growth and temperature by exploring how long all the parts of a Thanksgiving meal keep in the refrigerator.
Dancing Corn Thanksgiving Science Activity
Little Bins for Little Hands has an activity where kids can explore density, physical properties and chemical reactions with corn kernels, baking soda and vinegar.
Make Homemade Butter Thanksgiving Edible Science
Teach children about states of matter and food science by making butter from heavy cream. Then use the end product to butter rolls on Thanksgiving!
Pumpkin Science Experiments
Turn ordinary pumpkins into science marvels! Kids make pumpkin slime, volcanos, car tunnels and more.
Candy Corn Catapults
Frugal Fun for Boys and Girls offers a hands-on activity in physics. Using common household items, catapults can be made with pencils, popsicle sticks, clothespins, and more to learn about trajectory, tension and force.
Study Seeds With Popcorn
Steve Spangler Science shows how you can observe seedlings and germination from popcorn.
Light Up Thanksgiving Turkey Circuit Craft 
Left Brain Craft Brain offers  a fun craft to teach children how to make a simple electrical circuit and a cute turkey at the same time.
Competition and Design
Thanksgiving STEM Challenges 

Incorporate competition, design thinking, and math and science skills in these STEM challenge activities from Plans for a Better Tomorrow. Challenges include making a Mayflower boat and pumpkin catapults, and present Pilgrim building design dilemmas.
Do you have a favorite Thanksgiving-themed STEM activity? Please share! We hope your November is full of lots of learning!
---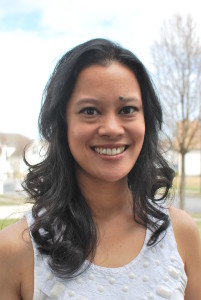 Lani deGuia is a Norfolk, VA-based Educational Consultant with experience writing and developing curriculum and managing school technology.