By Lani deGuia, Guest Blogger and Curriki Member
The 2018 Winter Olympics start this week! An international tradition since 1924, the Games have HUGE potential for engaging students in the classroom. From math to social studies, students can learn a variety of concepts at Curriki while enjoying one of the biggest global events of the year.
From Feb. 9-25, the world will be watching as athletes from 92 nations compete in PyeongChang, South Korea in the 2018 Winter Olympic Games. National teams will be vying for medals in sports such as skiing, figure skating, speed skating, curling, bobsledding, ice hockey, luge, snowboarding, and more.
Curriki has curated some ways for you to integrate the Winter Olympics into your instruction:
Language Arts
Olympics vs. Iditarod — In this elementary school activity, students will research and use graphic organizer or mind mapping software to compare and contrast the Winter Olympics and the grueling Iditarod dogsled race.
Let the Games Begin! — Students act as travel agents and design an itinerary for a fan to attend the Winter Olympic games. The original activity was designed for students studying the 2010 Winter Olympics, but can be modified for the 2018 games.
New Olympic Sport — This 10th grade language arts activity has students research and craft a persuasive essay on why a specific sport should be added as an official Winter Olympic sport.
Sports Literature — Explore sports journalism, its history, and ethics in our society.
Science
The Science of the Winter Olympics — The National Science Foundation and NBC Learn have created a 16-part video series to explore the science behind Winter Olympic sports. Topics covered include aerial physics, motion, suit technology, speed, airlift, friction, and more.
What is Curling? — Wonderopolis explores the nuts and bolts of the sport and also offers ideas for students to experiment with curling on their own.
Curling — This Flash activity explores the concept of friction in curling equipment and surfaces.
Ski Jump — This interactive simulation explores the physics behind ski jumping.
Ski Jumping: How Do Ski Jumpers Go So Far? — Learn the physics concepts utilized for the perfect ski jump.
The Physics of Skiing — Students learn how physics is involved in skiing.
Physics of Downhill Ski Racing — Pictures and diagrams explain the physics concepts at play during downhill ski racing.
Math
Snowfall Statistics for Snowboarding — Students evaluate snowfall data in order to find the best place to snowboard.
Social Studies
Border Disorder: Cultures and Countries in Conflict Throughout the World — Understanding By Design explores the issues and reasons for conflict between countries, particularly North and South Korea.
History Explorer:  The Early Modern Olympics — This podcast and accompanying classroom resources from The National Museum of American History cover the modern Olympic games and how much has changed since the very first ancient history games in 776 BC.
With activities like these and creative variations, you can tie in this exciting, historic phenomenon that will capture the world's attention for three weeks in with your classroom. Get your students ready to cheer along with the world!
---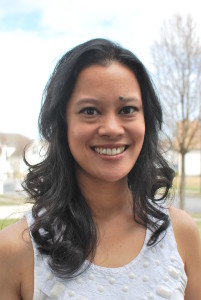 Lani deGuia is a Norfolk, VA-based Educational Consultant with experience writing and developing curriculum and managing school technology.
Sign up for Curriki's enewsletter!
Follow Curriki on YouTube — we have a number of fascinating, educational new videos!