Lani deGuia, Guest Blogger and Curriki Member
The long days of summer usually mean relaxation, free time and a deserved break from homework, tests and projects. Children and parents welcome the change of pace from daily schedules and school responsibilities.But too much free time can lead to boredom if children don't have options for expending their energy. You don't have to reintroduce structure and a schedule to avoid summer slide. Summer is the perfect time to explore interests and skills that can keep students' minds sharp and ready for school in the fall! Here are some of our favorite ideas:
Join the Maker Movement
K-8 Makerspace Playbook – This curriculum guide from Massapequa School District lays out how to set up a maker-friendly environment in the K-8 classroom that can easily be applied to the home! Get lists of supplies to stock up and ideas for activities for getting kids creating, inventing, and thinking outside of the box!
Fun with Literacy
Reading has proven to significantly prevent summer slide in children. This infographic shows how reading over the summer prevents a loss of reading skills and improves reading test scores. Scholastic offers several high-quality reading lists for kids ages 5-7, ages 8-10 , and ages 10-12 .
Mad Libs – Who didn't love Mad Libs as a kid? This free iOS app brings the fun childhood activity into the hands of kids through their mobile devices!
SparkleFish – Teach kids to be storytellers! This free iOS app allows you to record creative words in your own voice for playback inside surprising, ad-lib stories.
Career Exploration
Discovering Careers – Do you have teenagers? They can begin career exploration as young adults. Students will discover their personal goals, interests, and aptitudes as related to career concepts. Technology skills will be developed as well as personal skills, decision-making skills, and employability skills.
Science Buddies:  Careers in Science – Have a future scientist? Help them explore a wide variety of careers in science and get to understand education requirements, nature of the work, and possible real-life projects they could work on.
iON Future – Projections show that by 2018, there will be more available STEM jobs than qualified candidates. Get your kids to explore STEM careers, find the ones that best match their interests and then play their way to their dream STEM future.
Explore Their Inner Spielberg
Summer is a great time to document a variety of experiences. Why not package it into a creative movie? Start off having your child create a phenakistoscope, an animation tool to make mini movies. When you spin a phenakistascope, the pictures move so quickly that your eyes and brain can't separate the images. Use this activity to explain how movies work!
Create Time-Lapse Movies – This is especially handy during rainy summer days, or break times between outings. Your child can get creative in observing the small details of what is around them!
Kizoa Slideshow and Movie Maker – Looking for movie making software? Kizoa is free web-based software and allows you to create slideshows with special effects, text, and even music. You can also edit photos, create collages and e-cards, and share them via your favorite social networking sites.
The possibilities are endless, and there is so much learning to be done. We at Curriki hope you have a productive and educational summer!
---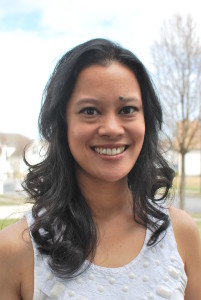 Lani deGuia is a Norfolk, VA-based Educational Consultant with experience writing and developing curriculum and managing school technology.