By Lani deGuia, Guest Blogger and Curriki Member
Summer vacation is a wonderful time for students to take a break, spend time with family and friends, and relax. However, this summer break can also dull academic skills that were sharpened over the school year. When children don't keep practicing skills like reading, math, and critical thinking, they may realize a learning loss when they return to school in the fall.
In the 2016 study "School's out: Summer learning loss across grade levels and school contexts in the United States Today,"  researchers found that students lost 25-30% of their school year learning from summer slide.
What can parents do to help their child counteract the negative effects of the long days of summer? Reading is one of the strongest tools that has benefits across the curriculum. Here are some suggestions for how children can enjoy summer reading and be ready for school in the fall.
Set Summer Reading Goals
Put children in charge of driving their summer reading adventure. Setting goals at the beginning of summer is a great way for the child to set what they hope to accomplish. Rather than focus on the number of books to read, focus on their interests. Does your child want to read more from a specific author? Do they want to master a certain talent and research it? Do they want to understand a phenomenon, a culture, or even a language?  Let the goal-setting be an open-ended opportunity for students to dream up what they have always wanted to do!
Read For Fun
The last thing kids want is to be forced to read books they aren't interested in. This is a guaranteed method for burning children out or making reading a frustrating or negative experience. See if your child's teacher or school library has a suggested summer reading list for your child to peruse through and pick. These suggested reading lists are a great place to start in keeping your child reading on grade level. You can also check out these K-12 summer reading lists,  which also include a list for reluctant readers.
There are also reading lists for tween girls and teen girls.  Read Write Think also offers suggestions to parents to help their child navigate and tackle summer reading lists.  They also offer a summer reading log for children to keep track of their reading.
Find Programs at Your Local Library
Most libraries have a summer reading program for students K-12 where students can register, read, and possibly earn prizes for achievements in reading. In addition, libraries often have special literacy events, such as story times, cultural literacy programs, and various special interest reading events. Visit your local library to see what they have in store this summer!
Check Out Online Literacy Resources
The American Library Association offers comprehensive resources for summer reading programs including evaluating them, providing reading lists, and facilitating your own book reading program. Scholastic also offers a summer reading program as well as a reading calendar app and reading timer app. For students who appreciate guided reading, Storyline has celebrities reading popular books.
No matter how busy your summer is, making sure reading is on the daily agenda will prove to have tremendous benefits when school starts in the fall.
---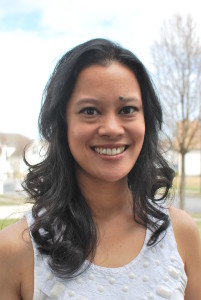 Lani deGuia is a Norfolk, VA-based Educational Consultant with experience writing and developing curriculum and managing school technology.
Sign up for Curriki's enewsletter!
Follow Curriki on YouTube — we have a number of fascinating, educational new videos!