By Lani deGuia, Guest Blogger and Curriki Member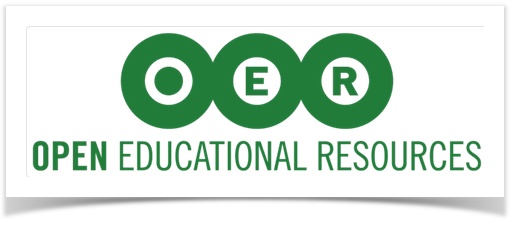 Education provides families and communities the opportunity to thrive. However, educational systems and curricula differ across communities, states and even nations. These inequities can prevent many children from having adequate opportunities to learn.
According to the Stanford Center on Poverty and Inequality, almost one-third of the U.S. population is living in poverty. Coupled with additional barriers such as under-resourced schools, societal and cultural expectations, teacher shortages, illiteracy and lack of access, gaps in education are severely challenging to address. As a consequence, generations of young people are slipping through the cracks and their potential for contributing to society is diminished or lost. The impact of inequality is even heavier on gender and minorities. We simply cannot sit back and wait, perhaps for decades, for these inequities to be resolved.
OER to the Rescue!
With the exponential growth of technology and the Internet, Open Educational Resources (OER) give communities around the world the ability to meet their educational needs. UNESCO coined the term "OER" in 2002, describing it as teaching, learning and research resources in the public domain or with license that permits free use and re-purposing.
Curriki seeks to fill in instruction gaps by providing a free global OER platform for educators, parents, and students to access and share courses, curriculum, textbooks, videos, assessments, lesson plans, simulations and a multitude of other teaching and learning resources.
Here are some ways that OERs can foster educational equity:
Access to Free Quality Resources. OER resources exist in the public domain or are released with intellectual property licensing that allows the public to use them for free for educational and personal purposes.  Therefore, anyone can access these resources, use them in their classrooms and disseminate among staff and educational peers.
Ease of Accessibility. OERs are readily available wherever there is internet access, via computers, laptops, mobile devices and cell phones. This can happen at school, at home, or even at a library, restaurant, or even a mall where public Wi-fi is available. Public domain and permissible content can be downloaded onto USB drives and continue to be shared.
Provide Personalized Learning Experiences. Differentiated instruction to meet individual needs of students is a cornerstone of effective teaching. In addition to the unique qualities and interests of every student, legislation requires the customization of instruction to meet the needs or defined groups such as gifted and talented and special needs students.
OERs allow educators, homeschooling educators, parents, and students to search for topics and complementary teaching materials. Imagine being able to find engaging videos, simulations, units, and activities targeting unique interests ranging from NASCAR to Harry Potter and the Hunger Games.
Curated collections of resources also help provide targeted materials at all levels. Curriki offers standards-aligned collections on Pre-Algebra, Algebra, Geometry, Calculus, Physics, Computational Thinking and more.
Fostering a Diversified Curriculum. Effective education is no longer viewed as a "sage on stage" scenario where teachers lecture and students rely on textbooks for learning. But challenges for adequate curriculum development and limited planning time make it difficult to meet the needs for 21st century learning. The Framework for 21st Century Learning emphasizes creativity and innovation, critical thinking, problem solving, communication and collaboration. Research and investigation are the prime vehicles for learning, and OERs hone in on this with valuable resources on problem-based learning, flipped classrooms, technology integration and inquiry.
Collaboration on Successful Practices. Curriki's large repository of high-quality materials — shared by educators, parents and students — can be linked or uploaded to share around the world. Teachers have shared their personally developed units, lesson plans, videos and more to create an abundance of classroom-tested instructional materials.  Curriki makes it easy to find these resources by keyword searches, subjects, grade level, resource type (unit, lesson plan, video, assessment, etc.), and even by standard (Next Generation Science Standards and Common Core Standards).
In addition, Curriki's platform allows its community of users to rate and review each resource. Teachers, parents and students can also create their own groups, public or private, and participate in forums on a variety of topics to advance collaboration.
Education for All
Educators, parents, and students don't have to be restricted from limited resources, geography or their current learning environment. The global community is working through OERs to help provide quality education for all. Curriki is proud to be a prime facilitator of this educational progress!
---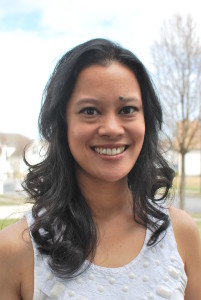 Lani deGuia is a Norfolk, VA-based Educational Consultant with experience writing and developing curriculum and managing school technology.