By Lani deGuia, Guest Blogger and Curriki Member
According to the Framework for 21st Century Learning, students need to master the following to be best prepared for the future:
Knowing how to make appropriate personal economic choices
Understanding the role of the economy in society
Using entrepreneurial skills to enhance workplace productivity and career options
The current statistics of how Americans are currently managing their money reinforce the need to educate students on economics and personal finance for the future. A Gallup poll found that only 30% of Americans have a long-term financial plan that includes savings and investment goals.
A 2017 report in MarketWatch found that half of American households currently live paycheck to paycheck. Nineteen percent have $0 saved to cover emergency expenses and 31% have less than $500 in emergency savings.
In order to change the trajectory of financial health of the country, we need to include curriculum on financial literacy.
Helpful Resources
Here are some helpful resources to integrate into your instruction:
Finding Fabulous Financial Literacy Vocabulary with Fancy Nancy (Grades K-2)
This ReadWriteThink mini-lesson capitalizes on kids' interest in the Fancy Nancy book series. Using Fancy Nancy and the Fabulous Fashion Boutique, students will participate in think-aloud read-aloud activities to connect with the economic vocabulary woven into the text.
Build Your Community (Grades K-2)
This EconEdLink lesson will have students learn about a variety of businesses and the service they provide to a community. They will build a town selecting seven business they feel would be the most important to have in order to live in this community.
Banking is INTEREST-ing! (Grades 3-5)
Students will get introduced to banking as a vehicle for storing savings and earning interest on those savings.
Competition Works in Our Favor (Grades 3-8)
This lesson plan has students learning about the role of competition in our economy and how it works with the law of supply and demand with producers. The responsibilities of the Federal Trade Commission are also introduced.
Personal Financial Literacy (6th grade)
This unit on personal finance from Trinity University uses Understanding By Design to teach concepts including credit cards, debit cards, balancing checkbooks, credit history, saving for college, and salaries.
Do I Look Like I'm Made of Money? (Grades 6-8)
One of the most common replies given by parents when their children ask for money is "Do I look like I'm made of Money?" This lesson is designed to educate students about the need for money as a generally accepted medium of exchange.
Fill 'er up, Please (Grades 6-8)
Americans drive more than 2.6 trillion miles per year, that's 14,000 round trips to the sun! And for the most part, these vehicles are all running on gasoline. This activity provides the students an opportunity to learn how gas prices are created and the components of the final price.
Car Loan Project (Grades 9-12)
Get teenagers to understand the financial responsibilities on purchasing a car. In this lesson, students will make hypothetical decisions on buying and financing a car.
A Penny Saved (Grades 9-12)
In this lesson plan from EconEdLink, students will learn about compound interest and the Rule of 72 to learn about growth of investments and life cycles of savings.
Economics Curriculum Guide (Grades 11-12)
This 6-unit curriculum guide uses Common Core Standards as its foundation to teach microeconomics, macroeconomics, money and banking, consumerism, and the nation's economy.
For additional resources on economics and financial education, check out additional resources from EconEdLink.
---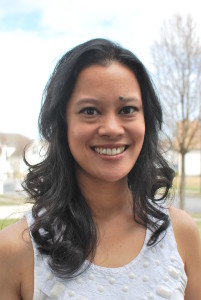 Lani deGuia is a Norfolk, VA-based Educational Consultant with experience writing and developing curriculum and managing school technology.