By Lani deGuia, Guest Blogger and Curriki Member
The holiday season and the end of 2016 is a perfect time for reflecting on all things we are thankful for. We are reminded of those who are there for us all year, whom we call best friends. For many teachers, students, homeschoolers, parents, and education professionals around the world, Curriki has been a best friend – a constant, valuable resource to lean on.
If you haven't discovered it yet, I'd like to share how Curriki strives to be a teacher's best friend!
Trustworthy Instructional Resources
Curriki hosts an open-source library of instructional resources that you can rely on. Curriculum units, lesson plans, worksheets, graphic organizers, videos, simulations, reference materials and more are plentiful. They cover grade levels K-12 and higher education. Subject areas span from the arts and core subjects like math, science, language arts, and social studies, to career and technical education and foreign languages. Educators from around the world are constantly uploading new resources to share, plus, many resources come from esteemed educational partners and sponsors such as Khan Academy, the National Constitution Center and Oracle Academy.
"Read Your Mind" Search Results
Best friends know what you are thinking and what you need. With Curriki, you can search by keyword, subject, grade level or instructional material type to get relevant resources you can use in the classroom or your homeschool.
Generously FREE Open Resources
Money is never an issue with your best friend. Curriki offers a library of over 83,000 instructional resources that are completely free. It is free to become a member and no charge to view, download, and share resources. The library of resources is constantly evolving.  In addition, Curriki has curated collections specifically designed to align with standards and high-need content areas.
Community Ready To Listen, Dialogue, Collaborate
In addition to a vast resource library, Curriki consists of a community of nearly 500,000 members from around the entire globe, sharing instructional materials with each other and collaborating in groups. You can connect with colleagues within your own schools, community or across the world.
Help Whenever You Need It
Curriki is quicker than a phone call away. Scrambling for a supplemental resource to help differentiate instruction or address a content need? Pull up Curriki on your phone, tablet, computer or anywhere you have internet access! Why reinvent the wheel when someone else is willing to share?
Keeps You Organized
We've all needed our best friend to keep our heads on straight. Curriki isn't just a place where you can search for materials. — you can also save and organize resources in your own personal library and even share it with colleagues!
Encourages You to Help Others
By being a member of Curriki and sharing resources, you help global education for all. Many educators around the world don't have the time and resources as you do. Likewise, you may benefit from the shared resources of others. The education profession is a juggling act. Curriki offers the chance to leverage the playing field and collaborate so we can maximize our time and accomplish all that we can for our students.
Join the Community
For more information on becoming a Curriki partner, please email Partners@curriki.org or visit Curriki.org.
---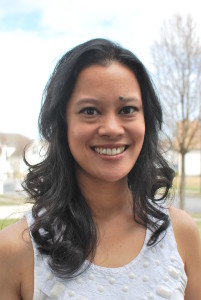 Lani deGuia is a Norfolk, VA-based Educational Consultant with experience writing and developing curriculum and managing school technology.