By Janet Pinto
Chief Academic Officer & Chief Marketing Officer, Curriki
Depending on where you live, back-to-school is either here or coming up very soon. But no matter which it is, August is the time to start thinking about the upcoming school year and forming your strategy for making the most of it.
Fall beckons as a fresh start for both teachers and students. A clean slate. A new classroom full of students to inform and inspire. It's a huge responsibility. How will you do it?
Back to School Checklist
I found a terrific Back-to-School Checklist for Educators at fueling-education.com. Its tips include:
Putting relationships first
Being patient, especially during the transition from summer to school year
Creating a solid foundation for the year, and then
Writing the story of the rest of the year, realizing there will be a new cast of characters and challenges to explore. "Be inspired by the story you are writing!" it says.
Planning the Year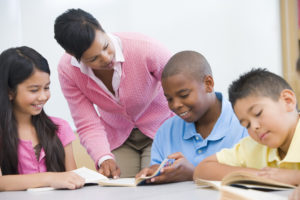 Scholastic.com has a Back-to-School Planning Guide for teachers that includes tips for organizing your classroom, planning your year, accessing online activities (such as those Curriki offers), and creating a caring, emotionally safe classroom.
Breaking the Ice
But before you can start learning, you need to spend a little time getting your students to feel comfortable in the classroom. Here are a few icebreakers that rock, from Cult of Pedagogy.
Find more back-to-school resources for school leaders at Edutopia.com.
Share Your Ideas
What has worked for you? What are your favorite resources for getting the school year off to a strong start? Please share them here!
---
Janet Pinto, Chief Academic Officer & Chief Marketing Officer, leads and manages all of Curriki's content development, user experience, and academic direction. Learn more at Curriki.org.